We're Perth's specialists in timber floor repairs
Restore Your Timber Floors To Showroom Condition
If you need timber floor repairs in Perth, give us a call. Even if it seems like a lost cause, your wooden floors can be returned to their past glory in no time at all. All wooden floor repairs are completed with expert care and skill.
We can also offer you expert advice and suggestions on how to best maintain the finish, saving you time and money in the future. For cost-effective timber floor repairs and products in Perth, call us. Any grade, any style, we can fix it.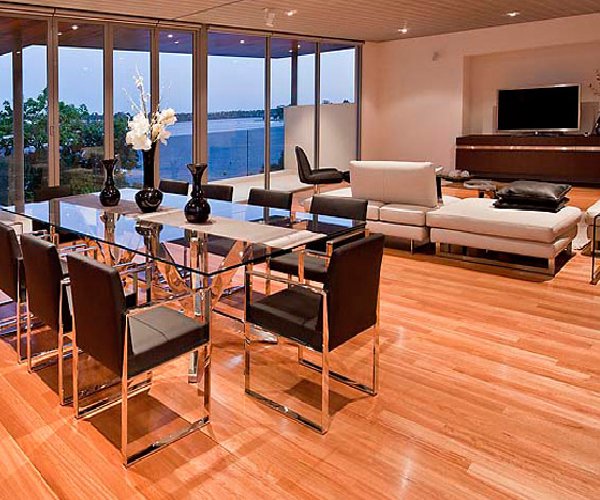 5 Simple Timber Floor Care tips
Regular Cleaning
✔ All hardwood floors should be mopped once a week. Places like the kitchen or lounge room should be swept every day.

Avoid Moisture
✔ If something spills, you need to clean it right away. Even if the wood has a great anti-moisture coating, the longer you leave it, the more likely it will become damaged.

Hairspray and Furniture Polish
✔ These both have compounds that can make the floor finish look more cloudy. Put cloths or newspaper down if you're going to be using them, and wipe the area with a damp cloth afterwards.

High Heels
✔ Stilettos and high heels generally can mess up your floors. You'll have to choose what you want more - a hardwood timber floor covered in dents and scratches, or taking your high heeled shoes off at the door.

Careful use of Rugs
✔ Be very careful of any rugs you put down. Many of them have not been properly treated to keep the dyes in. This can cause your floors to stain, which is almost impossible to fix, especially on light coloured timber floorboards.

Timber and Hard Floor Repair Services in Perth
Like carpets or vinyl, over time the areas you walk on regularly can become damaged and worn down during normal use. It's important to take good care of your floorboards as they are a lifetime investment. When it's time to repair these areas, remember to call us. We offer free onsite quote throughout Perth and will always provide you with various floor sanding options and complete costing.